Weekly Provider Update – Monday 16th November 2020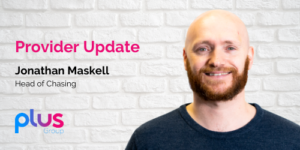 With timescales rarely changing this week, the biggest shift we have seen is the increase to call waiting times. Over the past week, we have witnessed hold times increase at Aviva (SIPP), Hargreaves Lansdown, Royal London, Reassure, Phoenix Life and Prudential.
With the provider updates being mainly relating to call wait times recently, I thought I'd compare call wait times with real life situations, to give you an idea of some of the delays we have been experiencing.
Lets start with Hargreaves Lansdown. Did you know that you could sit down and watch arguably the greatest Christmas Film of all time, It's a Wonderful Life, from start to finish, in the time it has been taking Hargreaves to answer incoming calls!
Now we move on to Reassure, where you can get through a double header of your favourite soap (minus the adverts!), before they get round to speaking with you.
Prudential have recently had a 30 minute wait to get through to their call operatives, the length of time Jamie Oliver gives you to make one of his 30 minute meals!
Finally, we have the call wait times of Phoenix Life, which have been approximately 28 minutes. Did you know, the men's world record for a 10k run is 26 minutes, with the women's record being one minute more than the call wait time, of 29 minutes!
Let's wait and see what this current week has in-store for us, and fingers crossed no provider call wait times get close to the running time of the Great film, Lawrence of Arabia!
For more information on how we can help you with your Chasing needs, click here.