Weekly Provider Update – 19th October 2020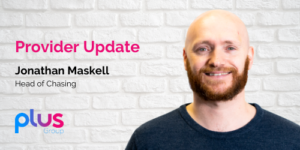 Mo' Money, Mo' Problems! 
Remember when Reassure acquired over a million of the older L&G pensions? Well, unsurprisingly, this has led to quite a bit of a backlog for the Reassure admin team!
The Reassure staff were briefed last week, and told that certain policy information requests from Financial Advisers that have gone past their 10 working day timescale (requests dated end of September/start of October), are potentially going to be closed off, and instead, a bulk mailing will be going out to the customers, with all plan information enclosed.
Reassure are using this tactic as a way of trying to clear the backlog, whilst continuing to manage ongoing requests.
They don't know how long this will be the case for, but advised that it will most likely be in place for the rest of the month.
This week, we have also obtained updates from Aviva (F6 plans) and Reassure (separate to the above) – advising us of slightly extended timescales. We have also had updates from Hargreaves Lansdown and Mercer, showing improvements to their timescales, but also showing that there is still a long way to go before they are back to 'normal'.
With the Covid-19 working arrangements for many providers now having been in place for 6 months or more, I am optimistic that the next 3-6 months will be more plain sailing, as opposed to the stormy seas we have encountered up to now.