Weekly Provider Update – 27th October 2020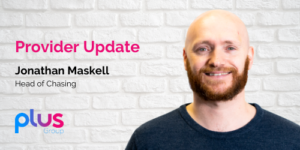 With another week of chasing behind us, the main providers are beginning to settle down, meaning any changes to timescales can be limited. In this week's post, I will touch on the main updates we have obtained.
This week, call hold times have again been high, without much change to turnaround times. Phoenix Life (ex Abbey Life) plans are still being quoted their usual timescales. Standard Life are back quoting their usual 10 working day timescales, and remarkably, after last weeks update from Reassure, they are now back to quoting 10 working days.
We have obtained two noticeable updates this week. One regarding Aviva, and one regarding Sanlam. The Aviva update concerns their Heritage Friends Provident plans. When I spoke with Aviva, they said that this can be any plan beginning with a 5, F4, F5, F6, F7 and more, but not every plan starting like this will be a Heritage Friends Provident one.
Due to a system update, timescales for these plans has doubled, from 10 to 20 working days. The main reason for this is that requests are having to be manually checked for a period of time, as a result of the system update.
In the case of Sanlam, when we spoke with them they informed us that they are experiencing delays with their LOA requests, and advised that it is taking up to 10 working days for the LOA to be applied to the specific accounts, and then a further 20 working days for information to be processed and sent out.
The extended timescales aren't ideal, but all we can do is work with what the providers give us, and chase as and when required. What I have noticed during the last 7 months or so, is that the majority of providers have been up against it, but they are all trying to get through it as best as they can.
For more information about how our Chasing Service can help you, please click here.